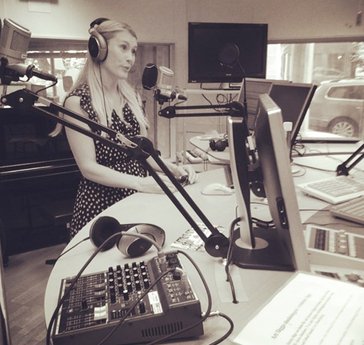 Pop / Country Artist, singer and guitarist
... but so much more..
She has treated the public with music of happiness for over 20 years.
Her focus has been to capture the attention of the particular audience at the particular moment of time.
She completed her musical education in Malmö, Sweden under the auspices of Göran Söderkvist and proceeded directly with freelance music both in Sweden and abroad.
Like a breath of fresh air new ideas became reality. Humour was combined with the tones of country, pop, family and theatric songs.
Even as a young girl she was fascinated by the world of music and was unceremoniously bundled into a speaker cabinet on her fathers musical and dance tours.
Nils Poppe was a relative to Lindas grandfather and they were all a part of music, one way or another.
Linda is active in several groups, for example, Sköna Bönor "Daisy Beans" a popular female duo and with other local artists.
Linda and her band is well appreciated and as a singleader by her public in cities and parks during summer. "It is great to sing", says Linda to a mainly middle age public attending her shows.
She is also inspired by children and the youth of today and participated through Musikteater Systrarna Sol and as music and theater teacher.
Two CD's with books have been released: "Systrarna Sols resa på Jorden" and "Rytmiska sånger".
The youth is our future and I enjoy being amongst them as they generate hope and knowledge about the future while living with history, says Linda
Linda has participated at the Baltic Concert, Malmö Festival, Ikea openings, Hilton, Örenas castle and numerous conferences and social events. She attends to about 100-120 shows per year.
She enjoys being close to her audience and they enjoys her!